The Days Are Getting Shorter: Night Driving Tips
With the days getting shorter, chances are you will be doing more of your driving after the sun goes down. Everyone knows that driving after dark can be trying, but there are several things you can do to make that nightly drive safer. While some of these tips require very little effort on your part, others may require you to visit your favorite new car dealership in Greensboro, NC. At Bill Black Chevrolet, we want our customers to be safe no matter when they are driving. The following night driving tips will help make sure you arrive home safe and sound after a hard day's work. 1. Clean Glass Makes a Difference Visibility is bad enough at night, but if your vehicle's windshield and windows are dirty, things can only get worse. Be sure to keep them all clean. Not only does this...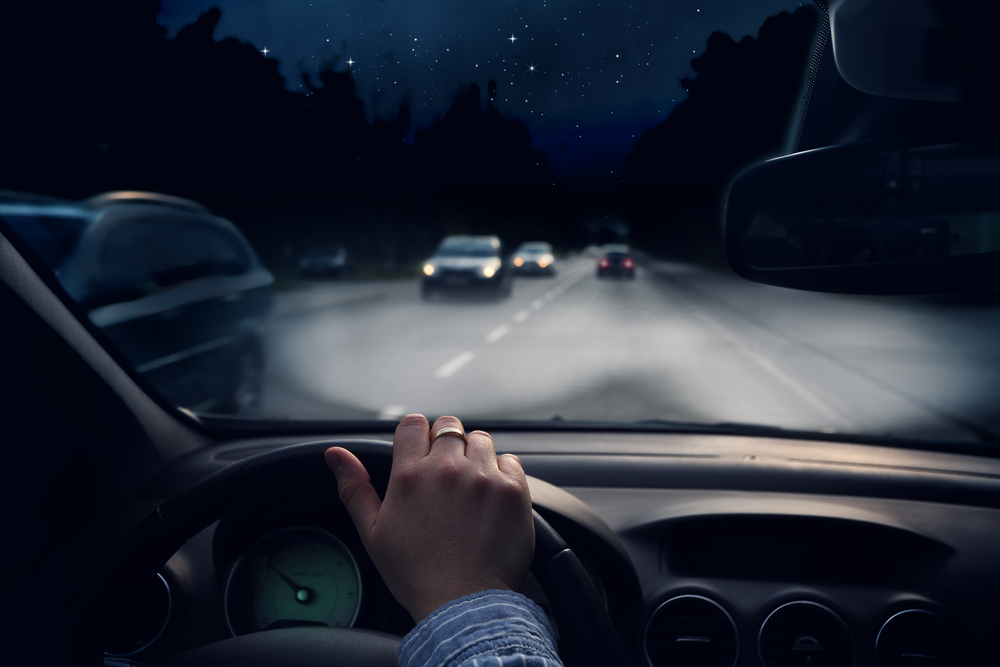 Important Tax Write-Offs for Your Work Truck
While you are looking at work trucks for sale in Greensboro, NC, you should also be thinking about what tax write-offs your business might be eligible for once you make the purchase. It will cost your company a significant amount of money every year to operate and maintain work vehicles. In most instances, expenses such as these can be used to reduce your annual taxable income and in doing so reduce your total tax liability. Standard Deductions for Work Trucks In most cases, the expenses incurred buying and maintaining work trucks are no different from any of the other tax-deductible expenses your company incurs each year. Not only are your ongoing expenses tax deductible, but should you decide to buy a new work truck to add to your fleet, the IRS has rules in place that allow you...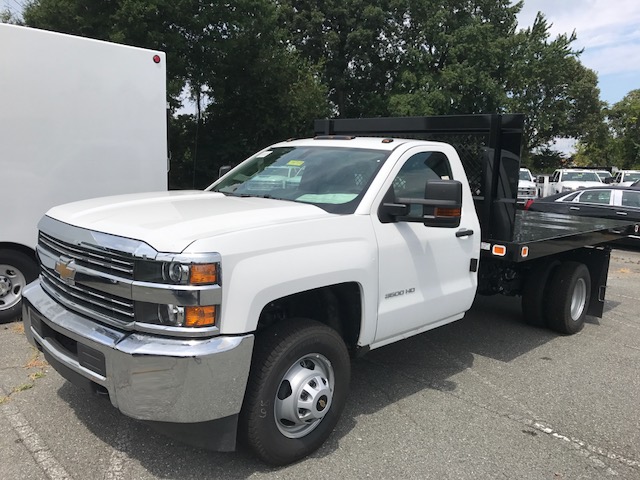 Emergency Supplies You Should Keep in Your Truck at All Times
With winter coming, there are a number of emergency supplies you should always have in your vehicle. You never know what type of emergency you might run into, so don't tempt fate by not having what you need on hand. Here is a basic list of the emergency supplies your truck should be equipped with. 1. Road Flares Every truck should be equipped with a set of road flares. Not only can these be used to mark your location in the event of an accident, they can be used to start fires in an emergency, especially in wet or snowy weather. 2. Water No matter what time of year it happens to be, you should always have at least one gallon of potable water stashed away in your truck. If you are planning a longer than normal trip, you should try to find storage space for three gallons. 3....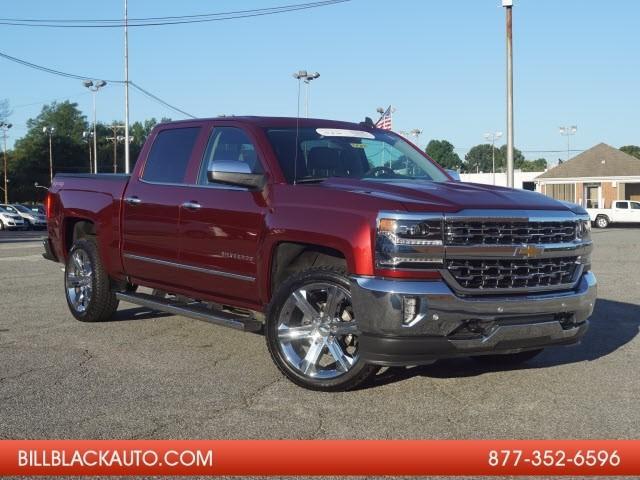 The Storied History of Chevrolet
The Chevrolet Motor Company was co-founded on the 3rd of November, 1911, by Swiss race car driver Louis Chevrolet, William C. Durant, William Little, James H. Whiting, and Edward R. Campbell (Durant's son-in-law). In 1912 this group was joined by R.S. McLaughlin who was the CEO of General Motors in Canada. Today your
local Chevrolet dealer in Greensboro, NC
, is one of thousands of Chevy dealers around the globe. Setting Out to Put Chevrolet Ahead of the Pack The goal set by Chevrolet and Durant was to build cars that were in direct competition with those being built by Henry Ford. By 1915 the two men had a major dispute that ended with Louis Chevrolet selling his interest in the company he had helped give birth to, resulting in Durant taking the...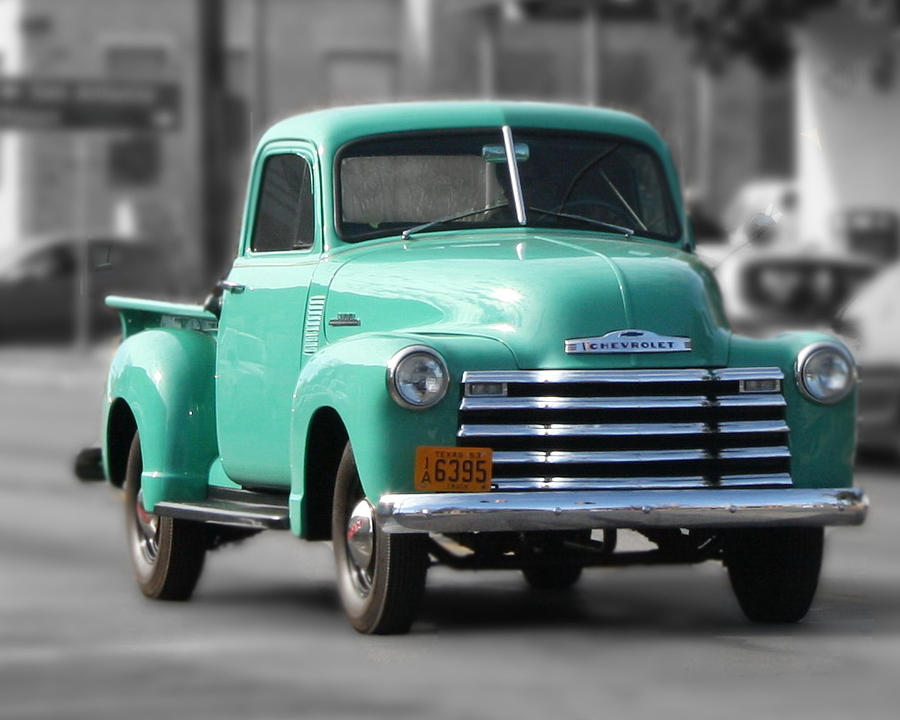 Which Chevy Model is Right for You?
Many customers at Chevy dealers in Greensboro, NC, start out by asking which Chevy is right for them. The first answer our sales team typically gives is that you made the right choice right out of the gate by choosing to buy a Chevy. However, this still leaves the exact question unanswered as there are 15 different Chevy models to choose from. Nothing Uncommon at the Chevy Dealers in Greensboro, NC This type of question is not unusual at most Chevy dealers in Greensboro, NC. Are you looking for a heavy-duty truck like the Silverado, maybe the all-electric Volt, or perhaps a sedan like the Malibu? Each of these makes a great choice depending on your needs and tastes. For example, if you very concerned about fuel economy, the Cruze might be just what you need. On the other hand, if...
Top 6 Reasons Why You Should Buy Your Next Car at a Dealership
If you are in the market for a used car, there are essentially two ways to go about it. You can buy one from one of the car dealerships in Greensboro, NC, or you can buy one from a private seller. While it might seem like a good idea to buy a used vehicle from a private individual, there are a few advantages to buying from a dealership. Have Your Next Car Your Way When you buy a car from a private seller, what you see is what you get. In other words, the car comes just the way it sits in their driveway. When you shop at the car dealerships in Greensboro, NC, you get to build your car your way. You can ask for a range of dealer installed accessories such as upgraded audio systems, custom rims, upgraded interiors, extended warranties and more. All things you won't get from a private...
Maintenance Tips for Your Chevrolet
Buying your new car from a Greensboro Chevrolet dealer means starting out with a clean slate. Your new car is delivered in optimal operating condition. But it is up to you to do your part to keep it running like new for as long as you own it. New cars are expensive, but if you want to avoid the headaches that come with breakdowns, you need to maintain it properly from day one. It's best to bring your Chevy in for regular maintenance, but when you can't, here are some things you should check. Chevy Under the Hood Maintenance Your engine is the heart of any vehicle you buy. It is also the most important place for you to keep a close eye on overall maintenance. Your owner's manual has a recommended maintenance schedule inside that you need to follow closely. Not only will this help...
5 Pitfalls to Avoid When Buying a Used Car
When you are looking at the various used car dealerships in Greensboro, there are five important pitfalls you should avoid when buying a used car to ensure you are getting the right car. When you come to Bill Black Chevrolet, you can count on us to provide you with a used car that is sure to give you many years of reliable service. But not matter where you shop, there are several things you need to be aware of to make sure you get a great deal. Don't Get Stuck on One Used Car One of the hardest things to deal with when shopping for a new or used vehicle is getting caught up in the excitement. It can be all too easy to fall in love with the first car you see, but this may not always be the right decision. You need to look at several different vehicles, take them for a test drive and...
Chevrolet Special Editions
Did you know Chevy offers several special editions of the beloved Silverado? These editions offer amazing features that make your driving experience even better. The first of the special editions is the Rally version. The Silverado Rally 1 Edition sports racing stripes on hood and sides of the truck as well as 20" black wheels. Available on a Custom model with Double Cab. Rally 2 Edition includes 20" gloss black wheels, 4" round assist steps. Available on LT Z71 models with Double Cab or Crew Cab Silverado and Silverado HD Midnight Editions Take on the night in the Silverado and Silverado HD Midnight Editions. With the Z71 Off-Road Package, these dependable trucks perform as aggressively as they look. Bold Black accents command attention, and features like off-road...
Total Solar Eclipse Aug 21 2017
Monday, August 21st is fast approaching! This date is when a Total Solar Eclipse of the Sun will take place over North America. It's the first total solar eclipse visible from the United States since 1979. A Total Solar Eclipse of the Sun is a complete cover up of the sun by the moon during the Full Moon cycle. There are many kinds of eclipses - total solar, partial solar, annular, and lunar, to name the most common few. A total solar eclipse- well, these are extremely rare and extremely beautiful. Also this total solar eclipse center line or 'path of totality' will stretch across the United States from Lincoln, Oregon to Charleston, South Carolina. Observers outside this path will still see a partial solar eclipse where the moon covers part of the sun's disk. North...
Fun Traffic Tips
Summer makes for a great time to get out and enjoy what our state has to offer but that can also mean getting stuck in dreadful traffic. It's like come on we just want to get to the beach already and have some fun in the sun. Clearly, road congestion can be a headache, but here are some fun ways to stay sane if you do find yourself stuck in gridlock. 1. Catch up on your reading: Now we don't mean reading an actual book, while driving, because that would be dangerous but more so Audio Books! I am sure you have all said, I wish I had more time to read and guess what this time stuck in a mess of cars makes it so you do! 2. Get Fit: Yes we know what you're thinking, how on earth do you work out sitting in a confined space such as your car? Focus on fixing your posture and doing a...
Washing Your Vehicle
It's summer and many car owners will take a Saturday to wash the family vehicle. Proper washing is one of the most overlooked and misunderstood areas of auto care, and sadly improper washing damages and dulls your vehicle's finish over time. Take a look at these tips from Bill Black Chevrolet to learn more. Always Wash Your Car in the Shade This will keep your car wash shampoo solution from drying on the car before it is rinsed off. Use a Car Wash Shampoo Car wash shampoos have come a long way since their introduction to the automotive detailing market. There was a time when we all just grabbed dish soap and went to work but those days are long gone. Dish soap is designed to eat away grease and food and while it works great for dishes we need to keep it in the kitchen! High...